This afternoon, there was a peaceful protest in Rochester. Crowds gathered in Martin Luther King Park downtown:
My wife is a healthcare professional and we can't be in protests when there's a pandemic going on, because if she gets sick, a lot of people who rely on her would be out of luck. But we drove downtown around 4 PM and we saw the remnants of this crowd dispersing, peacefully. Around 5 PM, this happened: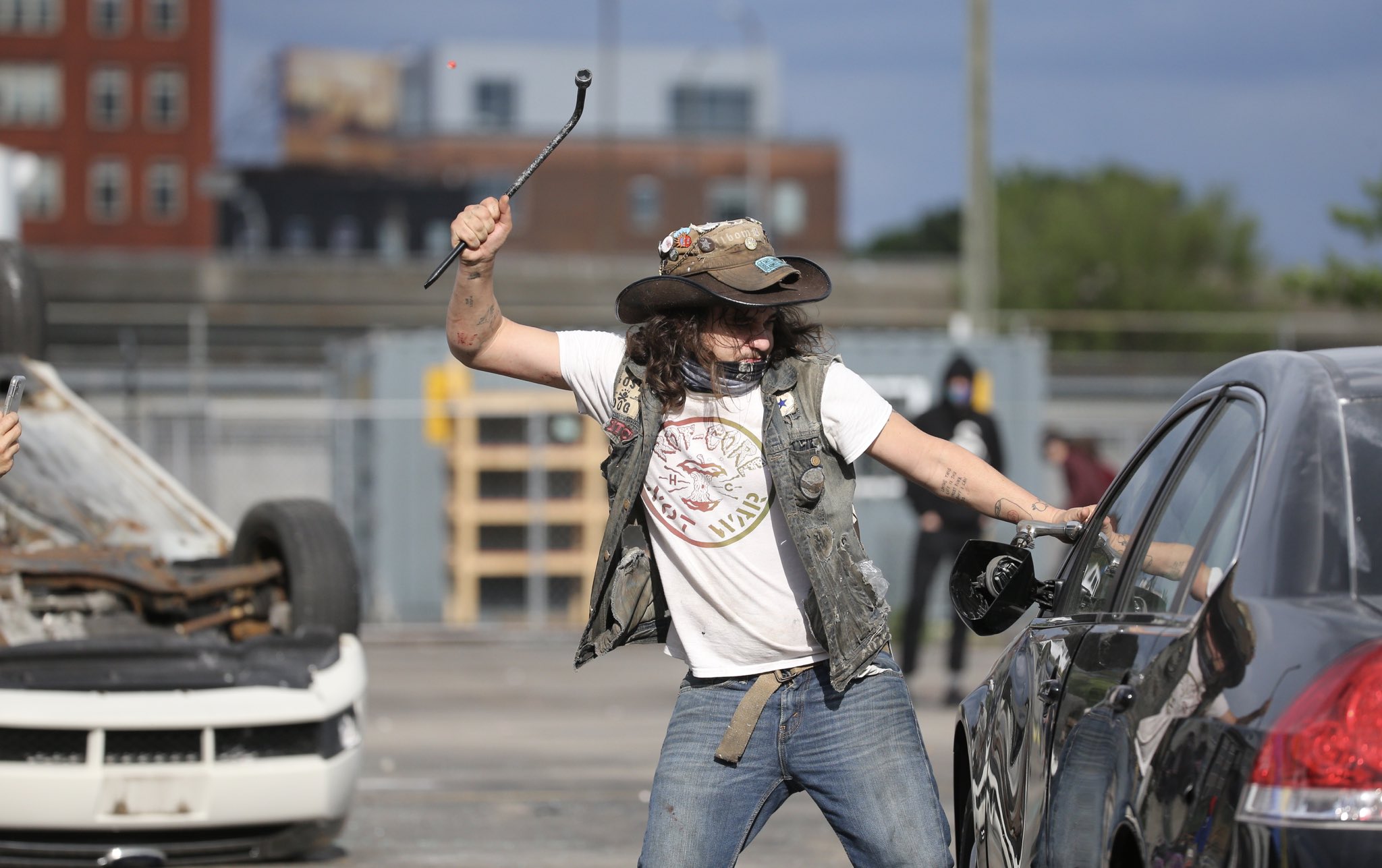 Whoever this guy is, and some of his comrades, turned over cars and lit them on fire. There was also some looting in other parts of the city, and in some inner ring suburbs, so I'm not trying to portray this as a white riot. That said, if you're a white guy and your idea of supporting the concept of "Black Lives Matter" is taking a tire iron to a car, then fuck you. Also, this photo should win a Pulitzer Prize.
Generally, I'm skeptical about the concept of "outside agitators," but after seeing this picture, and witnessing the peaceful end of the other protest, I'm inclined to believe.