Absolute morons Jacob "I'm Really Going to Commit a Big Boy Crime Any Day Now" Wohl and his unzipped co-conspirator Jack Burckman, fresh off failing to actually dox the Intelligence Community Whistleblower yesterday and today, have reverted to their usual modus operandi of creating sex scandals out of nothing. Having failed to actually bring down Special Counsel Mueller and Mayor Buttigieg with bogus allegations of sexual assault and impropriety have have announced their latest masterpiece. Behold: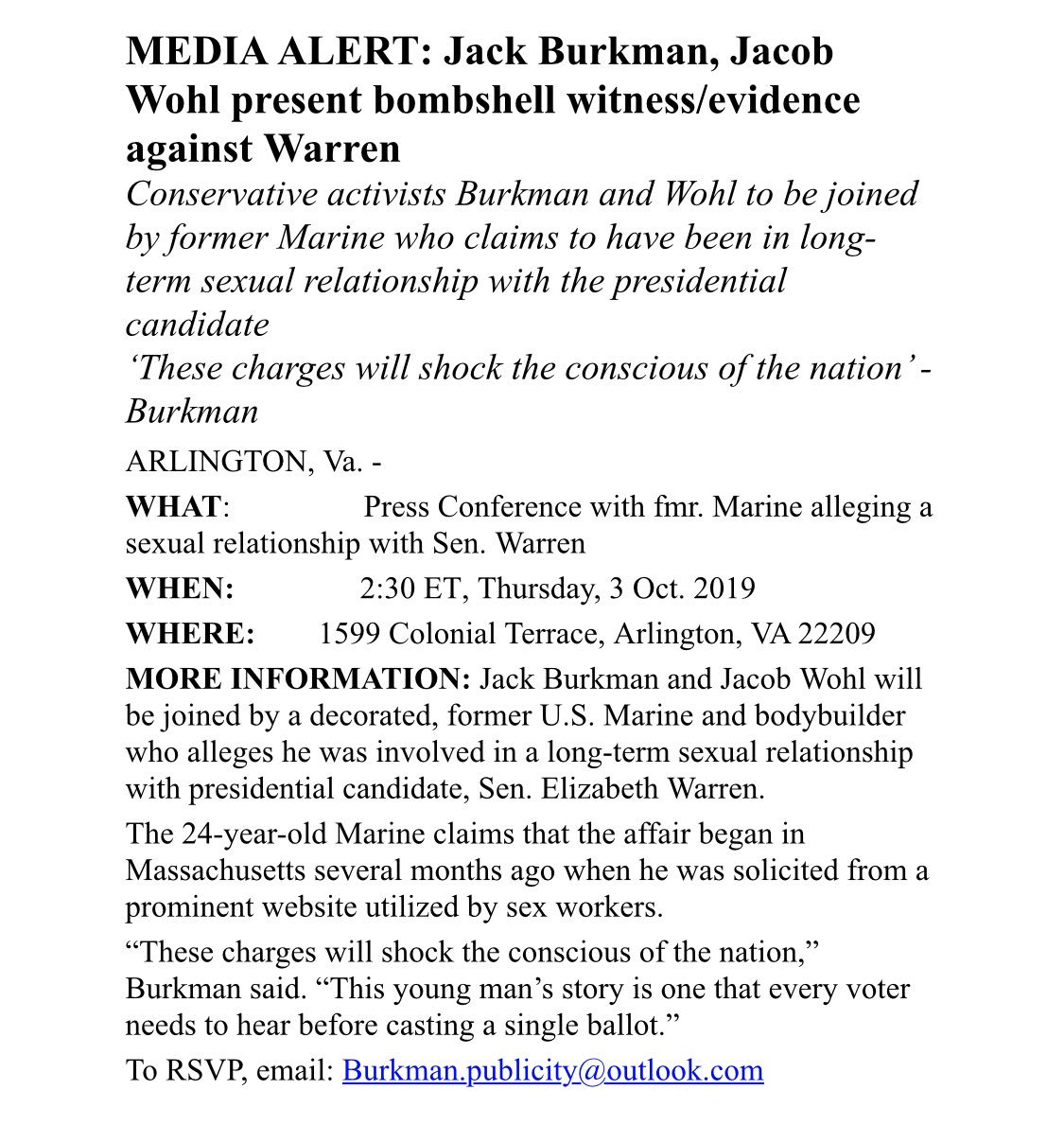 The stupid, it burns!
The Warax asked the important question:
jack why do you do this to yourself?

— The Warax. ?? (@iAmTheWarax) October 2, 2019
It is important to remember that Jacob Wohl is the twenty-something aspiring career petty criminal who is currently facing actual real felony charges in California state court. He is also the son of one of the President's key Jewish-American surrogates. I have been authorized on behalf of the Elders and our revered and venerated leader, the Supreme Babka, to apologize on behalf of the rest of the tribe. We are tremendously sorry about the Wohl mess.
And our own Food Goddess had the best take when I texted Burkman's tweet too her:
If at 72 Elizabeth Warren is having a fling with a young Marine I say more power to her
Is everyone still enjoying this extra special Jewish New Year and Day's of Awe Infrastructure Week?
Open thread!